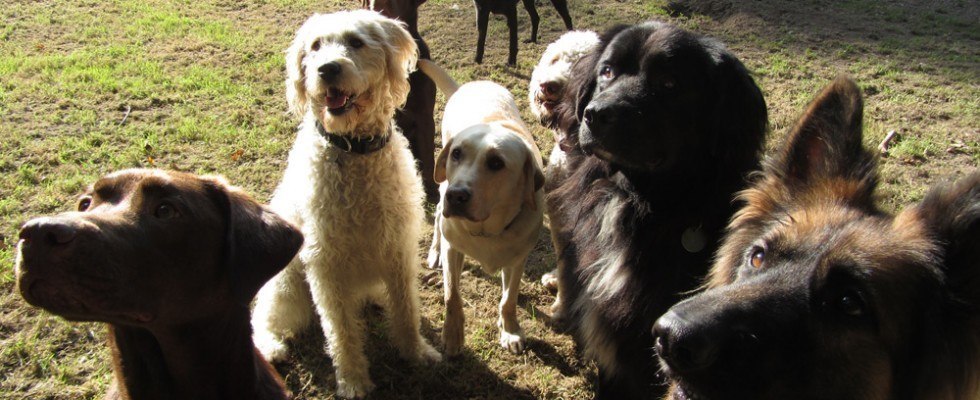 Walks in the Woods and Games in the Garden
Is your dog locked in all day whilst you are out earning a living?
Do you hate leaving your best friend home alone?
Do you need someone to look after your dog during the day? Then you have come to the right place….
We are nestled in the hills near Haslemere with four acres of garden adjoining Woodland Trust. You might say it's "Doggie Paradise" at least our own dogs think so.
We offer a crèche service where your dog will have the opportunity to play in the garden, jump on the sofa, go for walks in the woods and make lots of friends.
CLICK THE CRECHE LINK FOR MORE INFORMATION
As dog lovers ourselves we have owned dogs for the last 30 years and currently have one of our own.
In order to ensure that your dog can have a safe and enjoyable time with us we do have to enforce a few rules:
Firstly we need to ensure that your dog is:
Non-aggressive with other dogs and people
Non-possessive of toys
Non-territorial of space
We also require that your dog is:
12 weeks or older and dogs over a year must have been spayed or neutered
In good health with all vaccinations up to date (and we will check)
Insured for veterinary bills and third party cover (we will check this too)
On a recognised flea control program
Our premises at Woodend, Gillhams Lane, Haslemere, West Sussex GU27 3ND are licenced by Chichester District Council under the name Patricia Hutchinson and our licence number is 22/01508/HBD_06
---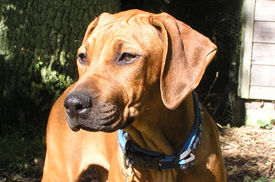 Creche & Prices
We run the crèche as a big, happy family and are dedicated to your dog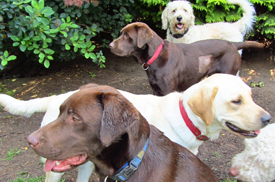 Gallery
See some of the lovely doggies that have become part of the chums family.
Contact
Get in touch and find out how we can help you and your four legged friend